In Chrono World following payment options are available:
Please choose the best payment method for you.


Transfer / Payment

Free shipping within Germany (except T-Shirts)
After ordering you will receive an order confirmation e-mail with all relevant data (order number, items ordered and the total amount). The total amount, please transfer, quoting your order number, to the below mentioned bank account.
We wait for the receipt of your payment and ship your order as soon as the goods ordered are able to deliver and your payment is received by us. Please note that payments (also online) require 1-3 banking days and is to be attributable to 1 business day for internal booking.

For bank transfer payments, the following bank account is to be used:

Beneficiary: Chrono World GmbH
Account number: 610619900
BLZ: 37040044
Bank to Commerzbank
BIC: COBADEFFXXX
IBAN: DE76 3704 0044 0610 6199 00
VISA / MasterCard
You can also easily and comfortably by credit card (MasterCard and Visa) with us. In order to guarantee maximum safety, we offer two services Verified by Visa and MasterCard SecureCode. Your credit card data is protected by a password. For payment by credit card, we charge a fee of 1.90% of the purchase price. This is automatically added when you select this payment method for purchase price.
PayPal
PayPal offers optimal protection when buying online. Your bank details are protected by a PayPal account using the latest encryption techniques because they are not transmitted directly. It also offers you additional PayPal Buyer Protection. After an authorized payment you will automatically return to our site and can then complete the ordering process. For payment by PayPal we charge a fee of 1.95% of the purchase price. This is automatically added when you select this payment method for purchase price.
Hire-purchase
Pay now your purchases from 99 € comfortable with the payever hire purchase by the Santander Consumer Bank AG. Choose from flexible terms 6-72 months with a low APR of 9.9%.
To do this, simply select the payment method payever hire purchase when ordering. After transaction you will be redirected to www.payever.de. There you click on the payment method "hire-purchase", give you our payment information
(exact
invoice and purchase order number) and confirm the order. Payever performs an instant credit check, so you can get quick feedback on your loan application. For more information, please visit
www.payever.de
Cash on pickup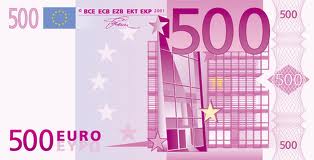 You pick up your order and pay locally in cash or by debit card.